Karnataka is emerging out of the unemployment crisis faster than the rest of the country.
After the lockdown in August 2020, the unemployment rate in the state — which is dependent on knowledge-intensive and white-collar workforce — touched a low of 0.5% while it was 2.4% in September, according to data from the Centre for Monitoring Indian Economy (CMIE).
Six million white-collar jobs lost during coronavirus lockdown, CMIE data shows
In September, Maharashtra recorded an unemployment rate of 4.55%, Gujarat 3.4% and Tamil Nadu 5%.
Karnataka's unemployment rate is almost a third of the national rate (6.7%).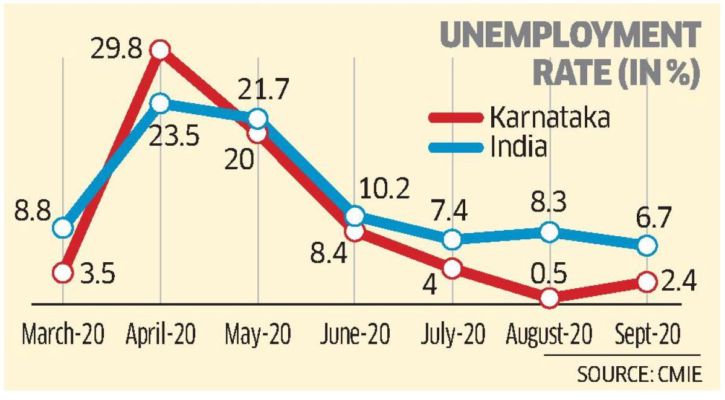 Two other states that have lower rates than Karnataka are Assam (1.2%) and Chhattisgarh (2%). The unemployment rate is the percent of the labour force that is jobless — the proportion of people who aren't able to find a job despite an active search, as part of the total pool of available workforce.
For better experience, download the app